Timber Kitchen Renovations Sydney
Timeless Designs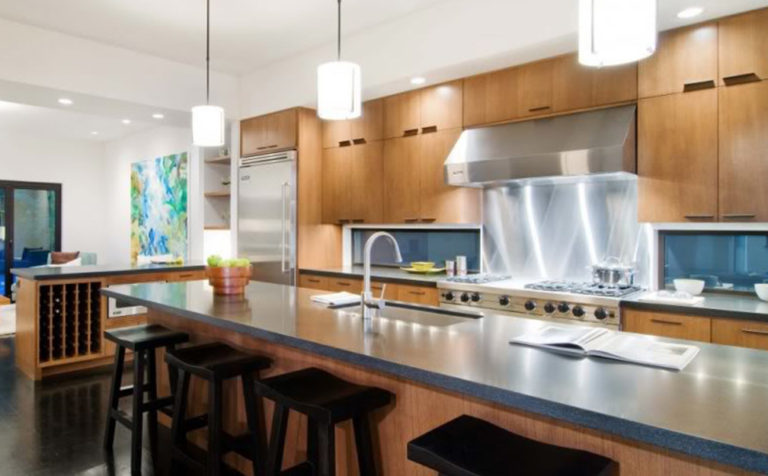 Timber Kitchen Renovations Sydney are for those of you who love the warmth of and look of timber whether it is in a classic country style or a modern designer kitchen.
Thanks to our extensive behind the scenes work, we are able to provide Sydney residents with a plethora of different options and solutions for all their kitchen, cabinetry and bathroom requirements.
Timber Kitchen Renovations Sydney, Timeless designs
Our timber kitchens are given three coats of polish, ensuring durability and protection of your investment. Being a natural product, timber kitchens don't date unlike other trends that come and go. Solid timber doors add that taste of opulence and individuality to any kitchen.
Timber doors are made from a natural resource that does have vast variations in colour and grain pattern. These variations within the timber give it character and make it distinctively individual.
Custom Kitchens have the facilities to finish your doors with a 2 pack polyurethane polish, to enhance characteristics and protect your doors for years to come.
There are many types of natural timbers, each having a very classy unique look.
Phone now and have your custom made dream kitchen manufactured and installed in a matter of weeks.
Aus Joinery Kitchens Sydney
From complete kitchen renovations to cabinetry creations, from custom-made bathroom cabinets to glass splash-back installations, our wide selection of solvable packages are made by a professional team using only the best materials. Additionally, our packages and solutions are available at affordable and competitive prices for all Sydney residents.
Are you ready to take the journey with us? When you contact us, you will get a free consultation and quote as we prepare your project. All you have to is contact us on (02) 9681 6884 or email us on our Contact Us page, and we can get started on your project today!
Get free consultation & quote, Call us Now.
(02) 9681 6884