Laminate Kitchens Sydney
Patterns and finishes from quality laminate brands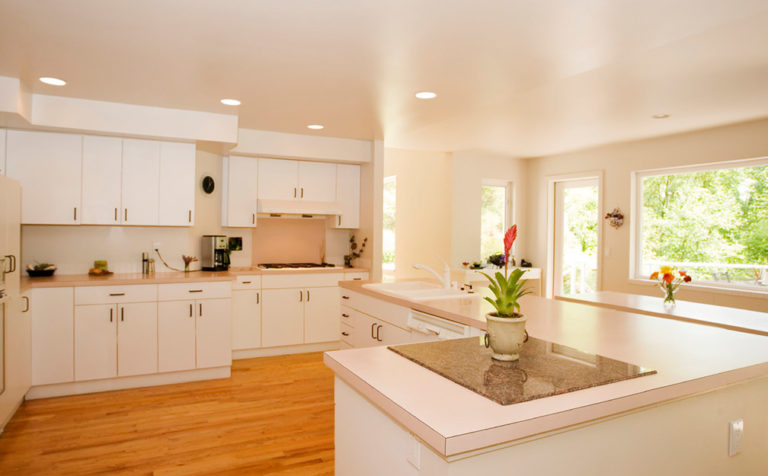 Laminate Kitchens Sydney
Aus Joinery bathroom and kitchens stocks Sydney biggest range of Laminate Kitchens Sydney. Our product list runs to literally thousands of colours, patterns and finishes from quality laminate brands including Laminex, Wilsonart, Crea, Polyrey, Polytec, Duropal, Formica & Formplac.
We offer an enormous range of colours and samples for the finishing touch to your home.
Largest range of Laminate Kitchens Sydney
In addition, we also display a wide range of Corian and other acrylic surfaces. Staron, HI-MACS and Freestyle are amongst some of the brands we offer. To compliment these products, we have a wide range of both inset and under mount sinks whether it may be a simple and contemporary style, or a more stylish and elegant finish.
The beauty of laminate bench tops lies in their almost endless ability to be mixed and matched to any other colour scheme or setup inside of your kitchen. You can choose colours ranging from the natural and authentic stones available such as granite, marble, quartz or slate all the way to glaring shades of bright red or yellow to suit a fit out specific to your needs.
If you have a colour scheme in mind for your kitchen design in Sydney, then by all means, there is more than likely a shade or hue of laminate available to suit your needs.
Some of the most popular colours of laminate used in bench tops today are blue, black, gray, cream, beige and white. The classic kitchen will hardly ever shy away from these colours and are usually are top sellers in the overall scheme of things.
Being as stain resistant and easy to maintain as laminate countertops are, it's a wonder more people don't opt to go with them when considering their kitchen renovation project. All the end user needs is a wet cloth and a little household spray or disinfectant to wipe down the bench tops after use and they are back looking as good as ever.
We offer an enormous range of colours and samples for the finishing touch to your home.
Get free consultation & quote, Call us Now.
(02) 9681 6884