Custom Built Wardrobes Sydney
built for your needs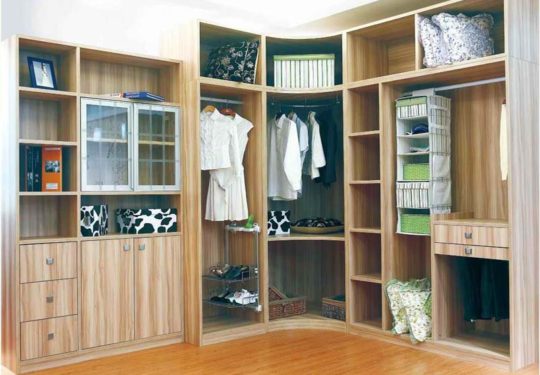 Custom Built Wardrobes Sydney
Whether you are renovating or building, at Aus Joinery Custom Built Wardrobes Sydney, you are certain to find a style of wardrobe to suit your home, your needs and lifestyle. With our experience and commitment to quality service, you can be confident, in fact we guarantee all our work.
Wardrobe manufacturing is precise work, because we know that our customers demand the highest standard of quality. Thankfully our highly skilled factory workers are committed to the challenge. Each and every job is given full attention and with the assistance of computerised machinery, boards and shelving are cut to size with minimal wastage of material and time. The result is great products at great prices.
Different people have different needs, that's why we at Aus Joinery Kitchens and bathrooms spend a lot more time listening to you, the customer, to find out what you require when designing your built-in wardrobe. Whether you wish to have a hinged or sliding doors wardrobe, contemporary wardrobe or a period finish suits you, we at Aus Joinery Kitchens and bathrooms have a wide range of options to choose from and our highly experienced consultants are ready to advise you.
Choose your style!
Custom Built Wardrobes Sydney
Whether you choose built-in, walk-in, or fitted wardrobes, it's the internal systems where Aus Joinery Kitchens and bathrooms skillfully combines function with style.
Designing an internal built-in wardrobe system that can be mixed and matched to accommodate your changing storage needs, is a Aus Joinery Kitchens and bathrooms specialty.
Correctly designed hanging areas make a big difference. We'll design your hanging rails around the number of long garments you have so all your clothes will be stored properly, without being creased.
A combination of fixed or adjustable shelves will give you an extremely practical storage area. Adjustable shelves can be moved up or down to accommodate changes, or removed completely to make room for large bulky items.
We suggest a good design should include drawers and baskets that come in a range of heights and widths for storing smaller items.
Our wardrobes can incorporate purpose built racks so your shoes are stored neatly. Special compartments can be added to store hats and other personal fashion accessories, and custom made hanging units that will store ties and belts neatly. We can even incorporate a clever slide-out television shelf.
Get free consultation & quote, Call us Now.
(02) 9681 6884